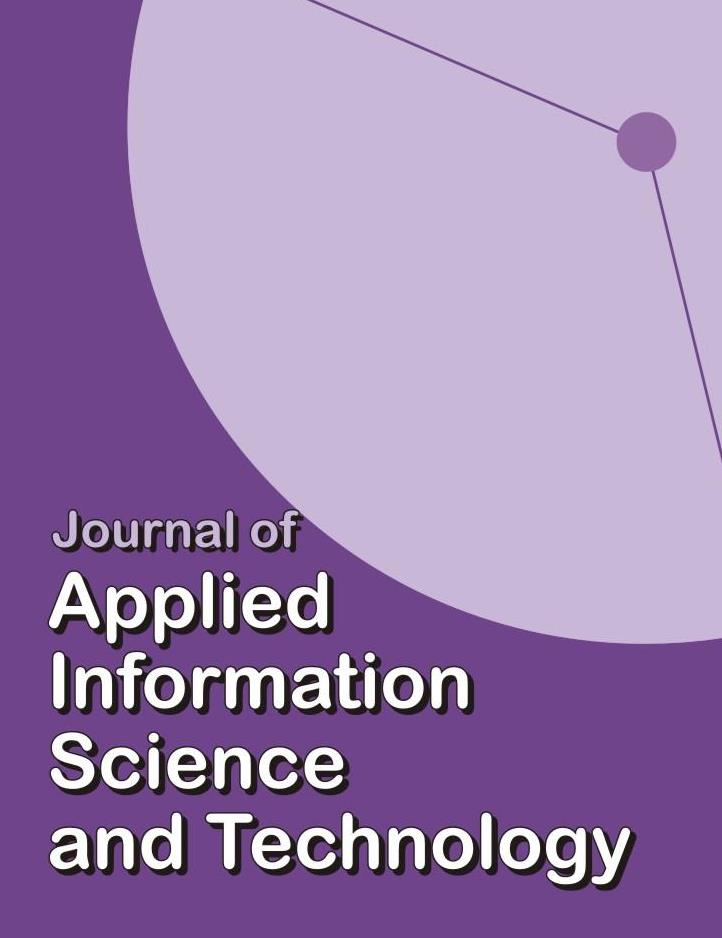 ---


ISSN 22141-1913
Editorial Advisers
Dr. David Raitt,
Senior Technology Transfer Officer European Space Agency
The Netherlands & Editor,
The Electronic Library

Prof. Ephiphay Azinge (SAN)
Nigeria Institute of Advanced Legal Studies
University of Lagos Campus
Akoka Lagos

Prof. Olukayode S. Oyediran
Faculty of Environmental Sciences
University of Lagos, Nigeria.

Modiu I Sanni
Petroleum Engineer
Reservoir Engineering Technology Team
ELPE Technology Department
Saudi Arabia Oil Company

Abraham Azubuike
Chief Librarian
Economic Commission of Africa
Addis Ababa, Ethiopia

Dr. L. N. Ikpaahindi
National Librarian (formerly)
National Library of Nigeria

P. Oluwatoyin
Collage of Automation
Harbin Engineering University
China

F. Ojelabi
Director of Academic Planning
University of Ibadan, Ibadan.

Prof. Sunday Reju (Ph.D)
National Open University of Nigeria
Lagos Nigeria

Jire Fagbola (Ph.D)
Faculty of Agriculture
University of Ibadan, Ibadan

Associate Editor
M. O. Okoye (Ph.D)
Library Department
University of Nigeria, Nsukka

Quality Control Editor
C. I. Ugwu
Library Department
University of Nigeria
Nsukka

Typesetting Specialist
Ozoagu James A.
University of Nigeria
Nsukka

---
---
---
Journals:
Site designer: RockSystems Nigeria - [email protected] (+2348035271306)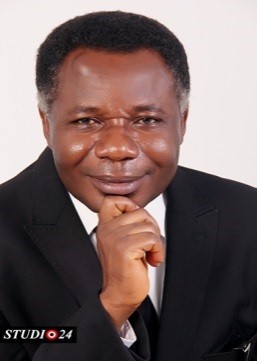 Assessing Information Literacy Skills among Undergraduate Students of University for development Studies, Tamale, Ghana
- Franklina Adjoa Yebowaah
Employee Satisfaction with Team Work, Working Conditions and Job Satisfaction: A Study on Library Staff in Federal and State University Libraries in South East Nigeria
- Ibegbulam, Ijeoma Juachukwu
Academic Data Federation, Knowledge Base Construction and Heterogeneous Data Analysis For Improved Management at University Levels
- Ezekiel U. Okike, Seamogano Mosanako and Merapelo Mogorosi

Investigating job satisfaction and demographic variables among library staff in federal and state university libraries in South East Nigeria
- Ibegbulam, Ijeoma J.
IAwareness and Use of Current Awareness Services by Users of Three University Libraries in North West Nigeria
- Mohammed M. Kpakiko CLN, Hashimu Suleiman CLN, Fati Abubakar
Information Behaviour of Medical Doctors for Healthcare Delivery Services in Esan West L.G.A. of Edo State, Nigeria
- Aba,Jane, Igbinenovia, M Makinde, Osasu Theresa & Akhilomen, D.
Library Software Selection Practices: Methods And Processes Adopted by two Selected Federal University Libraries of South East Nigeria
- Onah, Marcus C. Ejike & Professor V.N. Nwachukwu
Utilization of Library and Information Resources By Visually Impaired Primary School Pupils In Special Education Centres In South-East Nigeria
- Esther Ekene AGHAUCHE (Ph. D) & Obiora Kingsley Udem
Implementation of Resource Description and Access (RDA) in Nigeria: Awareness, cataloguers' perception and challenges
- Wahab A. Aboyade (CLN, PhD) & Oluwadamilola A. Eluwole
Use of Feedback Information from Library Statistics in Decision Making by Librarians in University Libraries in South East Zone of Nigeria
- Blessing Solomon-Uwakwe, PhD CLN
A Bibliometric Analysis of Research Out-put of Agronomy Staff of Three Nigerian Universities
- Lawal Iro Sani & Oladokun, Olugbade S.
Survey of the Information Needs and Seeking Behaviour of Prisoners in Delta State, Nigeria
- Ijiekhuamhen, Osaze Patrick (CLN), Aiyebelehin, James Afebuameh (MLIS, CLN)
Session Initiation Protocol Deployment for Virtual Collaboration In Libraries: A Practical Demonstration
- WADA Ibrahim, FURFURI, Ibrahim M. M. Ph.D
Volume 11: No.2 (SEPTEMBER 2018)