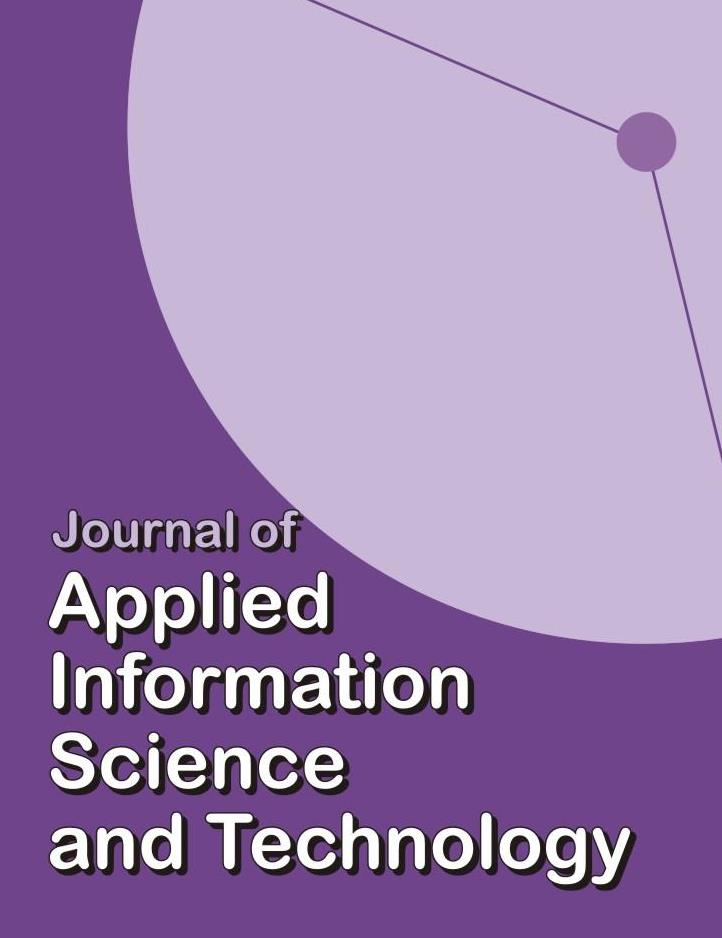 ---


ISSN 22141-1913
Editorial Advisers
Dr. David Raitt,
Senior Technology Transfer Officer European Space Agency
The Netherlands & Editor,
The Electronic Library

Prof. Ephiphay Azinge (SAN)
Nigeria Institute of Advanced Legal Studies
University of Lagos Campus
Akoka Lagos

Prof. Olukayode S. Oyediran
Faculty of Environmental Sciences
University of Lagos, Nigeria.

Modiu I Sanni
Petroleum Engineer
Reservoir Engineering Technology Team
ELPE Technology Department
Saudi Arabia Oil Company

Abraham Azubuike
Chief Librarian
Economic Commission of Africa
Addis Ababa, Ethiopia

Dr. L. N. Ikpaahindi
National Librarian (formerly)
National Library of Nigeria

P. Oluwatoyin
Collage of Automation
Harbin Engineering University
China

F. Ojelabi
Director of Academic Planning
University of Ibadan, Ibadan.

Prof. Sunday Reju (Ph.D)
National Open University of Nigeria
Lagos Nigeria

Jire Fagbola (Ph.D)
Faculty of Agriculture
University of Ibadan, Ibadan

Associate Editor
M. O. Okoye (Ph.D)
Library Department
University of Nigeria, Nsukka

Quality Control Editor
C. I. Ugwu
Library Department
University of Nigeria
Nsukka

Typesetting Specialist
Ozoagu James A.
University of Nigeria
Nsukka

---
---
---
Journals:
Site designer: RockSystems Nigeria - [email protected] (+2348035271306)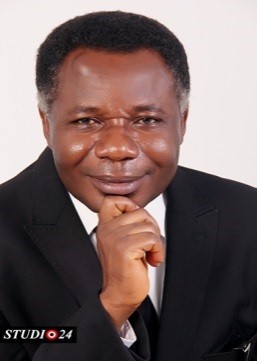 Meet your Editor-in-Chief

Charles Obiora Omekwu - BLS, MLS, MSC, LLB, BL, Ph.D
Charles Obiora Omekwu served as the University Librarian of the University of Nigeria Nsukka, Enugu State (October 2 2007-October 1, 2013) where he holds a joint/parallel teaching appointment at the Professorial level in the Department of Library and Information Science. He teaches and supervises both undergraduate and postgraduate students. He also examines postgraduate theses within and outside Nigeria. He holds six degrees with a Ph.D in Library, Archival and Information Studies from the University of Ibadan, Nigeria. He is a graduate of the International Graduate Summer School (Advanced Graduate Programme of Professional Studies jointly sponsored and staffed by the School of Library and Information Science, University of Pittsburgh, Pennsylvania, U. S. A. and the College of Librarianship, Wales.). He was the 2003 winner of the African Section paper presentation competition for the World Congress on Library and Information by International Federation of Library Associations and Institutions, Berlin, Germany.

His paper: African Culture and Library: The Information Technology Challenge published in The Electronic Journal, 24(2): 243-264 received the Emerald Literatinetwork 2007 Highly Commended Award. He is currently the Editor-in-Chief of the Journal of Applied Information Science and Technology. He has attended several workshops, seminars and conferences both locally and abroad. His research contribution to the literature of library and information science is multidisciplinary covering agriculture, law, information and digital technology and librarianship. The University Library system that he headed has the capacity to seat 7, 500 users. Since joining the University of Nigeria, Dr. Omekwu has been central to the evolution of a world class academic library and university in terms of digital technology application and access.

His professional leadership over 150 professional and para-professional staff has been acclaimed as truly outstanding for which Professor Benjamin C. Ozumba, current Vice Chancellor of the University of Nigeria, calls him University Librarian Emeritus. Over the years Charles has emerged as one of African's leading multidisciplinary professional as Certified Librarian, Lawyer, Agricultural Extensionist, University Administrator, Editor, Mentor, Scholar, Researcher and highly-sought-after Conference Speaker. He has received several honours and awards both nationally and internationally. Some of his current research interests include: Library systems in cyberspace, cyberspace and crossroad considerations for the law, the emergence of the digital lawyer, the future electronic court system, etc. He has several papers as book chapters, journals articles, conference proceedings, and seminar and workshop paper compendia. He is also an Attorney at Law, duly called to practice as Solicitor and Advocate of the Supreme Court of Nigeria. He is happily married to his gracious wife, Becky and has three precious children.
---